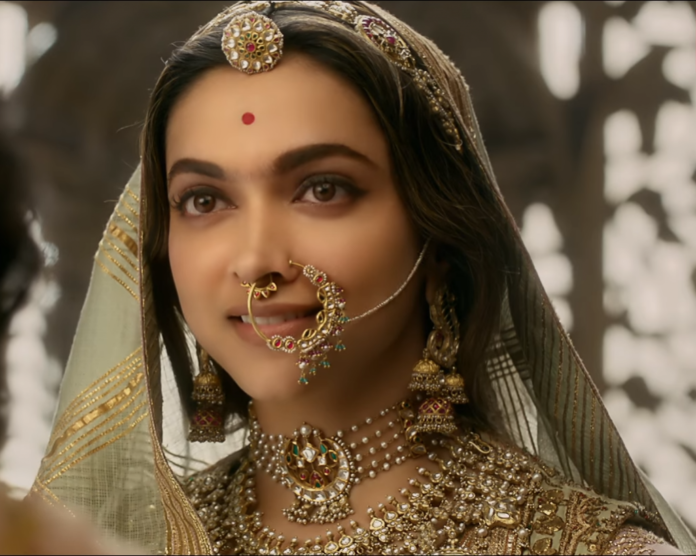 Sanjay Leela Vanshali's film Padmavati is at the center of controversy for few months. After reshaping, deleting some scenes and renaming it, censor board allowed filmmakers to release it. Just a few days ago they renamed it as 'Padmvat' from 'Padmavati'. But Chief Minister of Rajasthan Vasundhara Raje Scindia has raised an objection and asked home minister to take proper steps to prevent the release of this film even after renaming as 'Padmavat'.
She said she has asked her Home Minister, Mr. Gulab Chand Kataria, to take steps to prevent the release of Padmavat in all over Rajasthan. According to her opinion, Rani Padmini's martyrdom and sacrifice were an honor for every Indian, especially for Hindu women.
Although the movie was set for release on 25th January 2018 in a statement Vasundhara Raje said that considering and respecting the sentiments of the people of the state, the movie will not be released in any cinema hall in Rajasthan. According to her,
"Chottor's Rani Padmini's sacrifice is a matter of pride for the state and all Indian. Padmini is not just a story in a book or a chapter in history but our dignity. We will not allow defamation of her honor in any case". Initially CM Raje was silent regarding the same but when Rajput outfits have announced their protest and told that they will not allow for the release in any cinema hall of Rajasthan at any cost, Raje also raised her opinion.
Yesterday several Rajput organizations came together to protest the release and even threatened to gather at cinema halls with petrol to protest the release of Padmavat. National president of Shri Rashtriya Rajput Karni Sena, Sukhdev Singh Gogamedi said that India will burn if this film releases on 25th January. According to him, they will not tolerate this attempt of defaming their mother Rani Padmavati. They just not made it loud; they also threaten the Central Board of Film Certification (CBFC).
Making a mockery of the disclaimer by the filmmakers of the movie about all characters and events being fictitious and any resemblance to any living person is purely coincidental, Mr. Gogamedi threatened, "We will go to those cinema halls wherever the film will be released. We will bring lathis and petrol but will term them phool (flower) and Gangajal before using them at those cinema halls. Having set the halls on fire, we will show placards with disclaimers saying that – no one should get offended by this as we have just offered phool and Gangajal."
Earlier Padmavati's  – tentative release date was December 1 but got stuck as the Karni Sena claimed that it distorted historical facts related to the Rajput community. Now the new release date coincides with the film, R Balki's Padman, starring Akshay Kumar and Sonam Kapoor. The makers of Padman mentioned that they will not shift its release, hence a big box-office clash is inevitable.