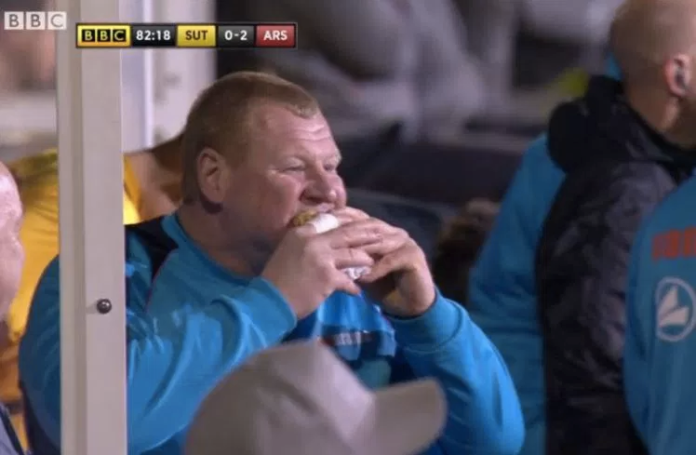 In soccer, it's not often the lower league clubs get recognition but each year a small selection of teams make the headlines through the FA Cup. There aren't many competitions in any sport that have the ability to match up two sides that are the world apart ability wise to celebrate the success of an underdog. So far, this season has proved to be no exception the rule and as things stand there may be many more exciting twists and turns the story of the 2016/17 season's FA Cup.
 This season's FA Cup fever well and truly began on the 17th of January when the Lincoln City of the National League, the 5th tier of English football faced off against Ipswich Town of the Championship. On paper, the two sides were a mile apart and there should be absolutely no way that Lincoln could have had even a sniff at victory. But this is the cup and anything can happen. Even a small side can generate quite a hostile atmosphere for opposition sides regardless of their quality and it really showed. Despite Ipswich's dominance in the game, Lincoln snatched a narrow 1-0 victory in the dying seconds of the game through a counter attack from Nathan Arnold. An unbelievable feat but only the beginning for both Lincoln and drama in the FA cup.
 It was the fixtures that were played out just over a week later where the competition began to get really interesting and once again a certain Lincoln City were involved. The first shocking game was between Premier League heavyweights Liverpool and Championship strugglers Wolverhampton Wanderers. Although the two sides aren't a huge way apart in terms of league position there's no way that a European superpower like Liverpool should be losing any match to a lower league side and the drama did not stop here. On the same day, Oxford United and Lincoln City found themselves up against tough competition in the form of Championship high flyers Newcastle United and Brighton and Hove Albion respectively. Both sides won their games unexplainably convincingly. In games where they would have been written off by everyone but themselves, in a Leicester City fashion the underdogs proved that sometimes team spirit and pure determination can outweigh raw talent.
 Unfortunately, on the 18th of February the dream ended for Oxford United against Middlesborough but to a neutral fan Lincoln City are the gift that keeps on giving. They found themselves matched against a respectable Burnley side. Burnley may not be a Manchester United or a Chelsea but it's important to remember that Lincoln are 4 leagues lower than their opponents. But you guessed it, sometimes it's teamwork and morale that wins as The Imps came out on top in a 1-0 win.
 These games have been incredible to watch but really if I had to pick one highlight of the FA Cup so far this season there's one clear choice. Sutton United against Arsenal. Firstly, Sutton United are a team in the Conference National League, the same as Lincoln but they're currently placed 17 places lower in the league. And the opposition need no explanation, world class North London side Arsenal. Although the match played out to an expected Arsenal victory with 2 goals to nil it's the antics of Sutton's substitute goalkeeper, Wayne Shaw which caught everyone attention. The keeper was spotted in the Stadium's bar at half time and was seen eating a pie ON THE BENCH, DURING THE GAME. Now to someone who isn't familiar with professional soccer this might not seem outrageous but when you consider that the Arsenal players are definitely restricted in what they can eat and drink and might even be banned from foods such as pies in their life away from soccer let alone during a match, it's pure madness.
 But that's the beauty of the English FA Cup. Pure madness but a fantastic competition for all teams regardless of their division or reputation.