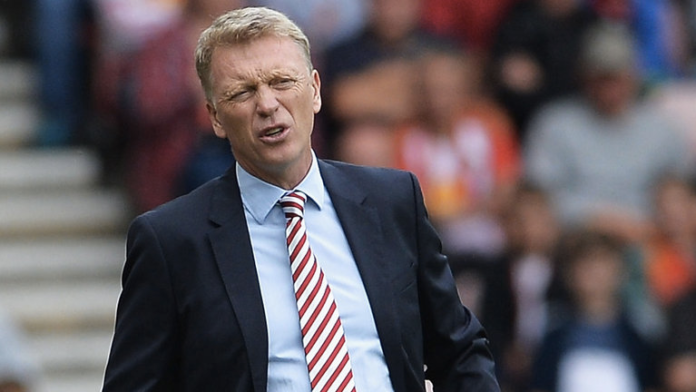 For fair few years now, Sunderland has found themselves flirting with relegation, but this season is turning out especially worrying. Their seemingly diminishing list of tactics and ideas has to lead the club finding themselves right amongst the relegation battle and it wouldn't be at all surprising to see them there come to the end of the season. Given Moyes' performances with Sunderland and his other clubs in recent years, it wouldn't be unreasonable to state that he's potentially the one to blame for disappointing results.
ONE MAN TEAM
This season, Sunderland have been far too defensive and solely reliant on Jermaine Defoe. No other player has taken the limelight and carried the team in the way he has. A team doesn't need to have a star-studded squad in order for a player to individually carry a team, every footballer has their good days and bad days but no one other than Defoe has stepped up. Defoe is a player with way more experience than most of the Sunderland side and so it makes me think that maybe he's able to motivate himself and he knows better than most of the other players what the team needs to do in order to get results. So perhaps Defoe is the only player forming because he's the only one who doesn't really need Moyes' help?
LACK OF MANAGERIAL ABILITY?
Sunderland is all too reliant on Defoe and I'm suspicious that Moyes' might not have the ability to motivate a team in the way that a Premier League manager needs to. Under managers such as Gus Poyet and Big Sam, Sunderland were a team capable of pulling off a big upset, however, under Moyes, you have to question the team's drive and ambition. Such as in the game against Spurs, they were a team playing to not lose, rather than hoping to scrape a win. They shouldn't be setting up to smash Spurs obviously, but every team needs something more than to defend and hope their striker can get on a long ball. In the Premier League that just isn't good enough.
POOR TACTICAL UNDERSTANDING
It's fairly indisputable that Moyes' reign at Everton was a successful one until he left and the cracks in his abilities began to show. Firstly in 2014, Ross Barkley claimed that then new manager Roberto Martinez was much more tactically intelligent than his predecessor, which was later proven during Moyes' stint at Manchester United. The signing of Marouane Fellaini brought long ball football to Old Trafford and at times United's tactics and direction seemed fairly wayward under Moyes. His work at Sociedad was clearly no better, with a win percentage of 28%. Given Sociedad are currently placed 5th in La Liga, one can presume that Moyes and his very small pool of tactical options were at least partially to blame.
WHAT NEEDS TO CHANGE?
More than anything Moyes needs to be able to properly motivate the Sunderland squad. Any well-motivated team is in with a shout of winning a game, just look at the squad Fergie had in his last season at United, they won the league with what definitely wasn't a clear title winning side. Sunderland aren't blessed with a star-studded squad and so raw talent alone isn't good enough for them to be battling it out in the Premier League, they need more from the coach. Obviously, some of it has got to come from the players but for me a manager's ability to motivate a team and be tactically aware is so so important and right now I'm not sure Moyes is a totally capable manager.