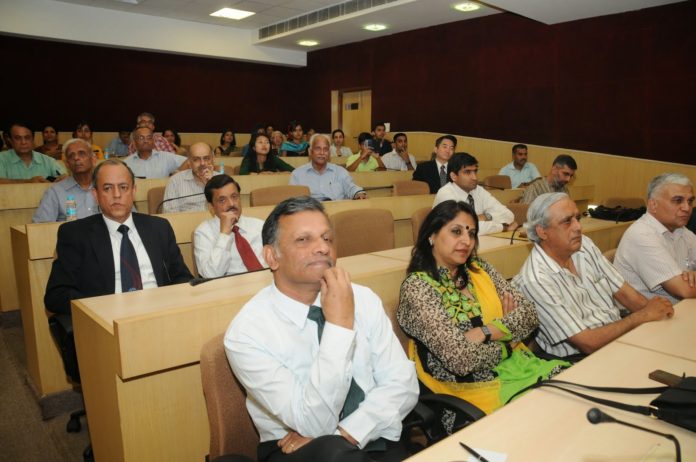 The recent comment of a retired general of Indian Army is now the center of focus by all the news channels. Mr. Prakash Katoch, the retired officer said that he can easily imagine that a war is going to happen in between India, China and Pakistan. According to him, India should be prepared for a "two-and-a-half-front war' with our neighboring nation China and Pakistan. a tension has already seen along the borders area like Line of Control (LoC) and Doklam area.
Mr. Prakash stated that he has observed the significant tensions between New Delhi, Islamabad, and the Asian Superstate and that is why he can say the war in multiple fronts is "very much in the realm of reality. He also mentioned that the war not is confined to these 3 nations; it can be spread along the entire front of the world.
But he is telling again and again that the war is very much in the realm of reality. And India should prepare accordingly to let its guard down on either the Pakistani or the Chinese front.
He said, "India must prepare for a two-and-a-half-front war. And India should cover all those portions of the border areas where it has maintained a low presence of army traditionally".  He also mentioned that "India should develop those border areas also in terms of infrastructure, commanders, and other engaging entities. It should not depend only on the border road organizations. And it also should make a strategic planning for a comprehensive surveillance grid and it should plan for multiple small-scale satellites by our ISRO team, which can cover the footages of those weak border areas.
He has emphasized on few more important things. According to him, a centralized controlling authority should be there along those borders and systematic measures to be taken to control the faulted areas. According to him, this will be the biggest challenge for India to fight against the situation.
This is not the first time someone has pointed out the situation. Last year, one Indian Army Chief General Mr. Bipin Rawat also expressed his concern regarding the same issue and told that a war is very much possible on two fronts with China and Pakistan.
According to Mr. Prakash, China has already started to "flex its muscles" and also it has begun taking over territory in a very gradual manner. He said that China is actually testing our threshold limit which can slowly emerge into conflicts if India neglects those activities.
India has to be wary of and remain prepared for such situations. As far as our western adversary is a matter of concern, India doesn't see any scope for reconciliation. This is because the army, polity and the people of that nation really have been made to believe that their eastern adversary, means India, is all out to break the nation into some pieces.
The power-wise India is still behind the nation China. In the global scale, India's position is 4th, just behind China's 3rd place. Although Pakistan is at the 13th position in the list but considering all the situations India should be prepared accordingly to handle this type of situation.