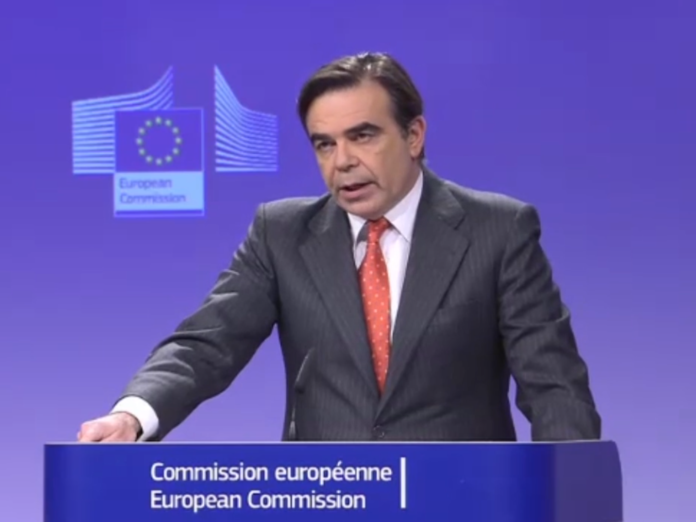 In an exclusive interview with ITV's Pierce Morgan Trump complained that the EU was unfair to Washington. The EU traders enjoy swift trade restrictions when they get their products into the US market. Contrary to these reasonable limits the EU still supports their extra stringent measures against the American Traders. The interview was aired on Sunday.
Trump echoed in the interview that America could not get their products into the EU as it was very tough and yet the EU sends their products to the US and enjoy no taxes or fewer taxes. "It's very unfair," he said in the interview conducted on Thursday while at the World Economic Forum (WEF) in Davos. The President of the US went on to complain that America has had a lot of problems with the region (EU) warning that the problem could morph into something more serious.
Recap of America's Participation at WEF
On the onset of America's delegation arrival in Davos, their first attendance was painted with some sharp remarks from America. The Cabinet officials echoed Trump's sentiments that America needs to be great again. They reiterated that even with the new tax tariffs, countries like China could react how they wish to. America was a more formidable trade partner than any other country on the continent. The same was the American theme when Trump delivered his maiden speech on Friday. Trump told the forum that his mantra did not refer to America alone while hinting that the US could rejoin the Trans-Pacific Partnership; a deal the US had withdrawn from in 2017.
In the interview, Trump was reminded that his administration had just recently imposed steep tariffs on large washing machines and solar panel components, how is it that he expects the EU to loosen their rules? Trump's comments in the interview are likely to cause alarm to EU traders over future trade with the US. Trump's track record accords him not to be a bluff, especially on bilateral agreements. He has stuck with 'America First' as a policy of making America Great again.
The US President informed the interview that he has a trip to Britain during the year even though some British leaders like Sadiq Khan and the opposition Labour leader, Jeremy Corbyn advice that Trump should not go to Britain because of the risks of large protesting crowds. It is also likely that the trip could bear communication on America's stand on trade with the nation.