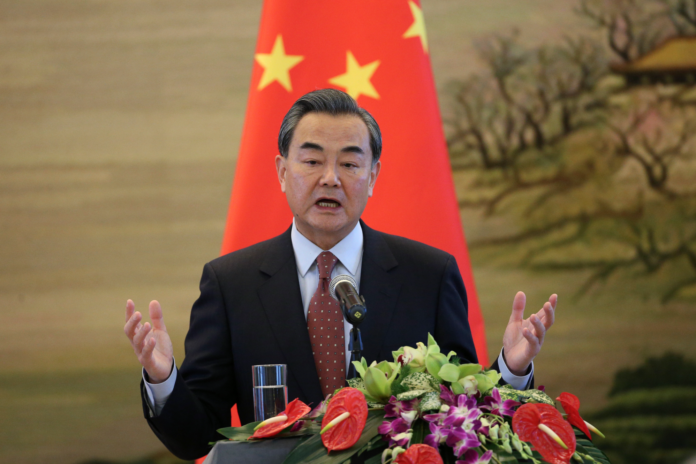 Since past few months, India is very much worried about the issues along China border. But the recent comment of Mr. Wang from Beijing has supplied some extra oxygen to India. The Foreign Minister of China said, "Despite some difficulties between India and China, the relationship will continue to grow".
The bilateral relations were affected by number of issues last year Bilateral ties were affected by a lot of issues in 2017, which includes the China-Pakistan Economic Corridor, China's blocking efforts at the UN to list terrorist outfit JeM chief Masood Azhar as a global terrorist as well as India's entry into the Nuclear Suppliers Group (NSG).
Indian Troops and Chinese military were locked in a 73-day-long standoff in Dokalam area. The standoff ended on 28th August 2017 after the Chinese military stopped making road close to the strategic Chicken Neck corridor area, actually claimed by Bhutan.
However, the Chinese minister Mr. Wang said that the two countries must shed mental inhibitions and manage all the differences. Both the countries should help each other to meet each other halfway.He also said that China is taking care of the bilateral relationship between these two countries. They are upholding their rights and legitimate interests and always taking care to preserve the relationship with India.
He also mentioned that India and China have developed a strategic common vision for the future relations also. He said, "Chinese dragon and Indian elephant should not fight, they should dance together". He also added that" if India and China are united then it will become one plus one, equals two 'eleven', not 'two'".
He said that this time the international situation will experience the biggest change in a century. Hence India and China should do everything to maintain it should support each other. And in this relation, mutual trust will be the most precious commodity.
He is actually hoping for the best that the two sides will be free from mental inhibitions and meet each other halfway. He mentioned that "Let us replace the suspicion with trust, let us manage differences with dialogue and let us build a future with cooperation".
Contrary to claims made by some analysts that the strategy is aimed at containing China, the 4 countries including Japan and the USA, have made it clear that it targets no one.  He mentioned "We should forget that the BRI has received the support from more than hundred countries. And Nowadays stroking a new Cold War is out of sync with the times and actually inciting confrontation will find no market".
The BRI is the Chinese President Xi Jinping's ambitious project. It actually focuses on improving connectivity and cooperation among all the Asian countries, Africa, China and Europe. It also includes the China-Pakistan Economic Corridor which India opposed as it goes through Pakistan-occupied Kashmir (PoK).