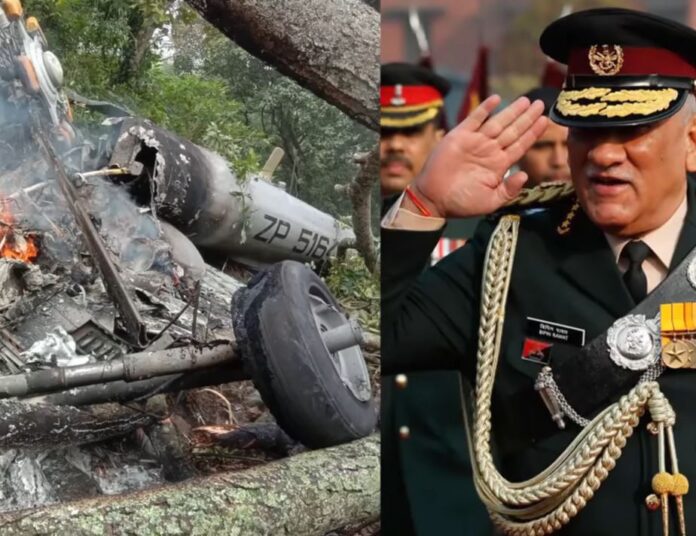 Chief of Defense Staff (CDS) General Bipin Rawat's helicopter crashed due to pilot error. As a result, 14 more people, including CDS, have died. Such information came up in the preliminary report of the investigation team.
According to the investigation team, the helicopter entered the clouds due to an unexpected change in the weather in the valley. The pilot's confusion led to the helicopter crash. "
They also said that the helicopter may have crashed due to the negligence of the pilot even if there was a sudden obstruction while it was under full control.
On December 6 last year, an MI-17V5 helicopter carrying General Rawat, his wife Madhulika, and 12 other armed men crashed on their way to Defense Staff Services College in Wellington from Sulur Air Force Base in Coimbatore, Tamil Nadu.
CDS General Rawat, his wife, and 11 others were killed in the accident. Group Captain Varun Singh was admitted to the hospital with severe burns but died a week after the accident.
An investigation team led by Air Marshal Manabendra Singh was formed to investigate the cause of the accident. The report of that investigation team was published today. However, the theory of mechanical failure, sabotage, or negligence as the cause of the accident was earlier rejected by the military court.