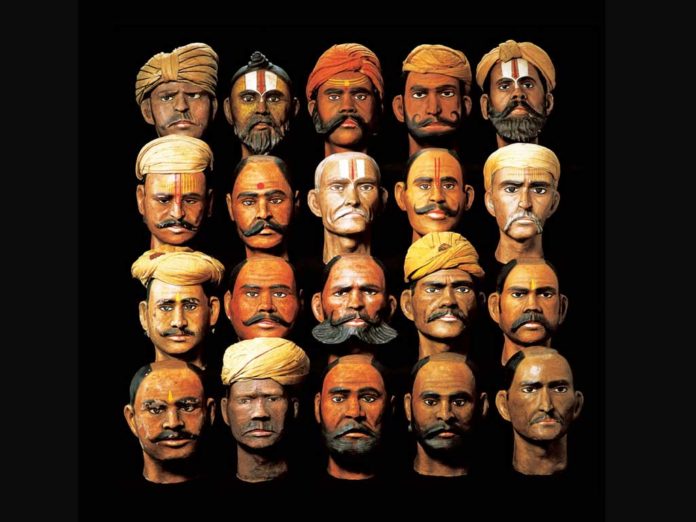 In our technologically, socially and economically advanced world that we live in today, social performance and human development should be at the centre of our lives but sometimes I think that some of our big personalities, like Swami Vivekananda or Netaji Subhash Chandra Bose, is totally wrong as they said "Hindu and Muslim are two brothers of a mother", when caste news or Muslim vote bank news are justified by someone in public. As per the list of GDP count in India, Karnataka is the 4th richest state in India. In the mirror of economic and socio-economic development, everyone is looking on this state to learn something from it. But could you imagine its status? Still, it is covering itself under the wrapper of political crisis. It is not the new in India. Since its independence, big fishes of the Indian politics are trying to illustrate their own chairs with cadre and money-power. Karnataka is also not the exception in this list.
The current Siddaramaiah government is a Current government of Karnataka is one step ahead in this game. You will be surprised and you can easily agree to give him a black belt championship trophy when you will count his activities to gain political power with the help of cast vote.
The caste equations seem to be ruling the roost in the state Karnataka where the 2 major castes, Lingayats, and Vokkaligas, they form 18  percent and 16 percent respectively of the states. In Karnataka, nearly  six crore population spread over 28 districts taking cudgels against each other.  And till date, the caste vote bank is one of the most coveted constituencies of Karnataka politics.  Actually, it has been started in Karnataka since the formation of this state but it has been tripled by the current government.
While the Lingayats dominate in the northern Karnataka region beyond Tungabhadra river, Vokkaligas are the prominent population in the Southern  Karnataka districts of Bangalore, Mandya, Hassan, Mysore, Kolar, and Chikamagalur. In Karnataka Dalits population is estimated at 23 %, Kurubas 8 % while the Muslims make up around 10 %. The rest of the population comprises  Brahmins (5 %),Christian (1.9%), Jains (0.8%), Buddhist   ( 0.7%), Sikhs (0.1% ), and other religions.
History and background:
The history of Karnataka shows the initial startup the actual issue. The fight actually started during the early years of the formation of the state and after that between B S Yeddyurappa and the then Prime Minister H D Devegowda. B S Yeddyurappa was the chief minister of Karnataka in the tenure from 2008 to 2011.
The fight was because of the internal squabble between various political groups within the Dalit and backward classes community. A big efforts Minitser late  B Basavalingappa, who was also a Dalit revolutionary, to bring all of them under one umbrella to  achieve political supremacy but ultimately failed due to huge egoism of the active group leaders.
At that time both  PM Deve Gowda and Karnataka CM Yeddyurappa had begun a new direction of caste politics by waging a war of slur against each other. Since then, both Devegowda and Yeddyurappa have engaged in pulling each other's legs by exposing their omissions and commissions. The two caste groups that dominated the political scene were major players in the educational field, running institutions from kindergarten to engineering and postgraduate.
And you can see the power of castes by the number of CM from the groups since Independence. Of  22 chief ministers, 7 were Lingayats,   and 7 were Vokkaligas, 4 backward classes. But one thing can be noted that majority of the Lingayats moved away slowly from the Congress towards the Bharatiya Janata Party (BJP).
A Few highlights of current govt.:
SC/ ST quota reservation: Karnataka CM Siddaramaiah has made all the bad noises and doled out sops for the backward classes and Dalits. Even he has gone ahead and promised a scaling up of the quota reservation from 50 to 70 %. Last year in November 2016 Siddaramaiah said that his government will take all initiatives to increase reservation for SC/STs and other backward classes (OBCs) from 50 % to 70 %. This step of Siddaramaiah government was only to gain some strength and all the votes from those SC/ ST people.
A separate religion status for lingayat: This was also an example of his snake bite to the society. When lingayt leaders were demanding for separate religious status, Siddaramaiah promised them in Delhi that he will submit their proposal to the center to give it a separate religious status. Why give them a separate religious status. Is it a society or a "Dharamshala", where different people will have a different religion. A CM's responsibility is to fix all the communal bickering not to start a new communal issue. In this case, he really proved his incompetence.
Tippu Sultan Case: Celebrating Tippu Jayanti is an example of this caste politics of current Karnataka government. We don't know whether Tippu Sultan was a tyrant or a benevolent ruler. CM Siddaramaiah just wanted to appease the Muslims in his state while knowing that it's going to be a controversy. The CM actually wanted the opposition to create a controversy so that he can project them as anti-Muslims. If he really wanted to make people happy, he would have celebrated Dr. alam's birthday or other Muslims who have achieved much success.
Actually you can find in the history that Tipu Sultan is a complicated personality. A hero for some people and a villain for others. The Mysore's tiger was generally good for Mysore, Sringeri, and all parts of Karnataka where he actually ruled. And obviously as freedom fighter, he is respected a lot in these parts. But the state Karnataka is much bigger than just this area. Tippu Sultan's persecution of Kodagu warriors is well known to everyone. The State government went ahead with a plan to establish Tippu Jayanti permanently in Karnataka to appese Muslims, despite numerous protests all over the state. There was a complete breakdown of law, rules and regulations, and a person was killed as well in Kodagu. This is not the end, they celebrated his birthday ten days before his birthday. And the worst part is that they celebrated it on the day Tipu hanged seven hundred Melukote Iyengars. Till date the Melukote Iyengars do not celebrate Deepavali festival in their homes because it was on Deepavali day.
Caste Census: Under wrapped Caste census: this year Karnataka government has deliberately kept the caste census under wraps. Releasing the census could earn the wrath of the Vokkaligas and Lingayats who have accused the state government of deliberately reducing their numbers. Hence he deliberately kept it under wraps.
Recent Discussions
Recently another fight has been started in between BJP president Amit Shah and Current Karnataka CM Siddaramaiah. Recently BJP president Mr. Amit Shah also told that "The current govt of Karnataka is doing vote bank politics, it is really an anti-Hindu govt. till date they have withdrawn all the cases against SDPI. It is an anti-India organization".  Everything is OK when we support someone but can you imagine, in this twenty first century. And in the case of Karnataka! The 3 top states of India– Maharashtra, Tamil Nadu, and Karnataka – are leading with an estimate of $778 billion in GDP. The total GDP of India is $2.25 trillion nominal and total $8.72 trillion by Purchasing Power Parity. The GDP growth rate was around 7% in 2016.
In 13th Finance Commission under UPA, more than 80 thousand crore rupees were allocated for Karnataka, but under our BJP government in 14th Finance Commission, Karnataka was given more than 2 lakh".
According to Amit Shah "Current govt of Karnataka is doing vote bank politics, it is really an anti-Hindu govt. till date they have withdrawn all the cases against SDPI, which is off course an anti-India organization".
Whatever may be the reason, in this 21st century it is not only the bad debt for Indian society. It is also a big boulder on their shoulder who really wants to remove this caste politics from India. In our country this caste vote bank policy should be termed as illegal and a separate section should be incorporated in our rules and regulation so that proper action can be taken against them.