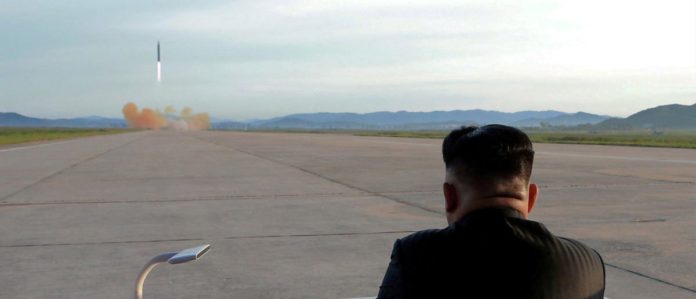 According to a recent discussion regarding South Korean relation with India, it showed a good bilateral relationship between these two countries but the relation of India with North Korea is not that much smooth as like as South Korea.
India's trading with South Korea has reached to$20 billion but today Directorate General of Foreign Trade (DGFT), said that it has imposed fresh restrictions on trade with North Korea. This is because recently United nations have imposed the same restriction on North Korea. It is actually in line with that. All the restriction rules, regulations, and provisions will be same and in line with the restriction imposed by UN Security Council (UNSC). The UNSC has recently given a notification for imposing the restriction on the supply of crude oil. Not only the supply but also the sale, transfer, export, and import will be restricted by both the nations- India and United Nations, for North Korea.
Initially, it was only from the UNSC but to make a good relation with United Nations, the Indian DGFT has also given a clear notification and informed to commerce ministry regarding the restrictions of supply, sale, and export of crude oil.
On the other hand, Indian bilateral and trading relation is completely opposite in case of South Korea. If you can remember the recent discussion and declaration by Modi government, then you can see that during the Summit in New Delhi by Narendra Modi, a good bilateral relation between India and South Korea was highlighted. Modi said bilateral trade between India and S Korea in 2017 reached $20 billion, which is the first time in six years. Modi also said that it is really unbelievable that how a small country (the size is almost the size of Gujarat) can make such economic progress. According to him, "It is to be noted that the bilateral trade crossed more than $20 billion US dollar for the first time in last six years".  He also mentioned that he really admires the spirit of entrepreneurship of South Korean people".
But the picture is just opposite for North Korean people. Every relation between India and North Korea is tagged as much worse than before. Obviously, North Korea will be in the depression for sometimes, if India and United Nations continue this restriction on supply of material to this country.
Recently N Korea is facing sanctions for pursuing its nuclear program from the United Nations and the United States. Some curbs have also been imposed on export of industrial products like- iron, steel, other metals, and machinery.
A few more lists also have been notified in the notification by DGFT for restriction. These are- import of food and agricultural products, electrical equipment and products, stone etc. last year, in October 2017, the DGFT had imposed restrictions on trade in natural gas liquids and refined petroleum products. The bilateral trade and relation between India- North Korea declined to more than $125 million in 2016-17 from $200 million (approx) in the previous fiscal year.