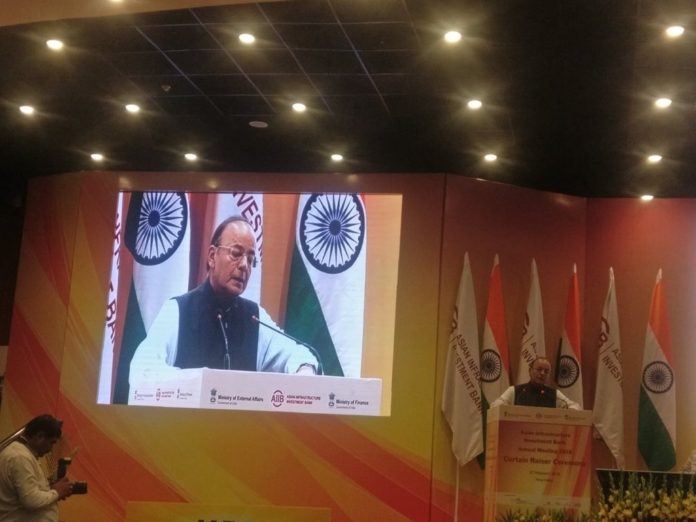 This year in the Modi government is willing to introduce a new bill which can deal with those bank fraud cases. Perhaps this will be introduced in the 2nd half of the budget session in March 2018. After a lot of discussions and a lot of political tests, it has been concluded that there is no political unanimity. That is why BJP government is trying to introduce this bill. Although the Congress is against this Anti-fraud Anti-swindler Bill, Modi government has been jolted into introducing this new Anti-fraud bill.
Actually, this bill was proposed almost a year back in 2017. The finance minister Mr. Arun Jaitely proposed a regulation to deal with those fraud people like-Vijay Mallya and Nirav Modi who actually defrauds the bank and they also refuse to come back to India.   Last year in May 2017 Union finance mInister Mr. Arun Jaitely made a draft for the bill and went to law minister to make it final after that nothing happened and almost after 12 months of Gestation period it has been brought into highlights after unfolding the Punjab Nation bank Scam by Mr. Nirav Modi. This time it has become mandatory to pass the bill as soon as possible to handle those bank frauds before the general elections in 2019. Hence it has been put in fast track mode.
The last fraud of Mr. Vijay Mallya was about 1000 crore's fraud but this time it has added one more zero and increased to more than 10000 crores, maybe that is another reason to pass it quickly through the passage. And there are some more incidents which have added some more weight to the fraud case. And hence it has become very urgent to make an anti-swindle bill to show the public that something they are doing to deal with these types of cases. Recently another name has been added to the list, that is Capt Amarinder Singh's son-in-law in the Simbhaoli Sugars Scam.
According to moneycontrol.com, the government is expediting work on a new law to keep fraudsters in check with the Fugitive Economic Offenders Bill. These were only the reason why the government has started unfolding the 1-year-old proposal, but let's have a look, how it can benefit.
According to the proposal, the new regulation and legislation intend to act against tax fraudsters and swindlers and also making it difficult for them to borrow from any registered banks and run away. The name they have given for this bill is- Anti-Swindler bill. The salient features of this legislation will be—
The main power of this bill will be to empower investigating agencies, i.e- CBI, to instantly confiscate and sell all the properties, they have to clear all debt.
Another main point includes- the defaulter will lose all claims over their own property.
And the target point for this bill will be any financial fraud which can cost upwards of Rs 100 Crore.
These are only a few, there are many more features of this anti-swindler bill. Although the national Congress has opposed against the bill that it will not be able to catch those fishes but anyone who is doing fraud in the country, he should not be supported by anyone, either by the Congress or the BJP. Now the actual time has come to focus on the matter to reduce frauds and the strongest possible action against them.