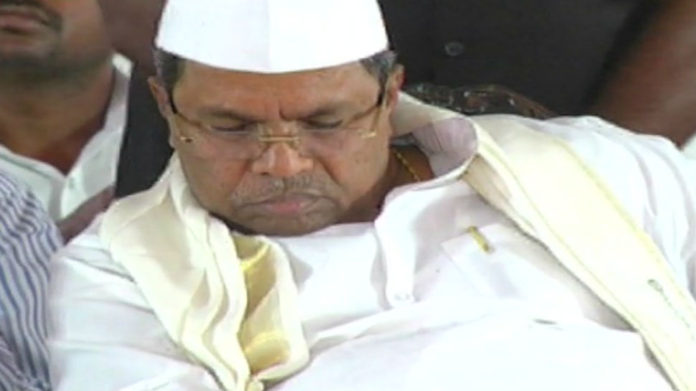 Shocked? What is this "Backing Technolgy"? Yes, all are confused. I was also confused initially, but finally, I have concluded something. After reading the whole story you will also understand all the chapters of "Backing Technology".
Amongst the 22 CM of Karnataka government, probably Siddaramaiah is the first CM, who took the post of CM to play something within a bound time frame or to complete a degree course of 5 years without knowing the purpose of it. Since 13th May 2013, he is the Chief Minister of Karnataka. Except few of his social drives, actually, he has trailed his Karnataka state 5 years back in terms of economic development, social development, and human development. This is just similar to the West Bengal government, which threw Bengal culture to 30 years back after taking an oath by CPM party. Yes! That's why it is "Backing technology". Not only Siddaramaiah, till date more than 5 Chief Ministers have done this great job not because of their cadre-based party, because of their incompetence.
Typical lists:
The list of Siddaramaiah's  failure cannot be summarized within a day. It requires a "Mahabharat" to describes what he has done and what he has not done. Death of D K Ravi and Dy. SP Ganapathi, Death of more than 3500 farmers, No leads on the murder of Gauri Lankesh, Death of RSS Karyakarta and Celebrating Tippu Jayanti, these are only a few examples. Stay tuned to read a lot more.
A red marked scrutiny: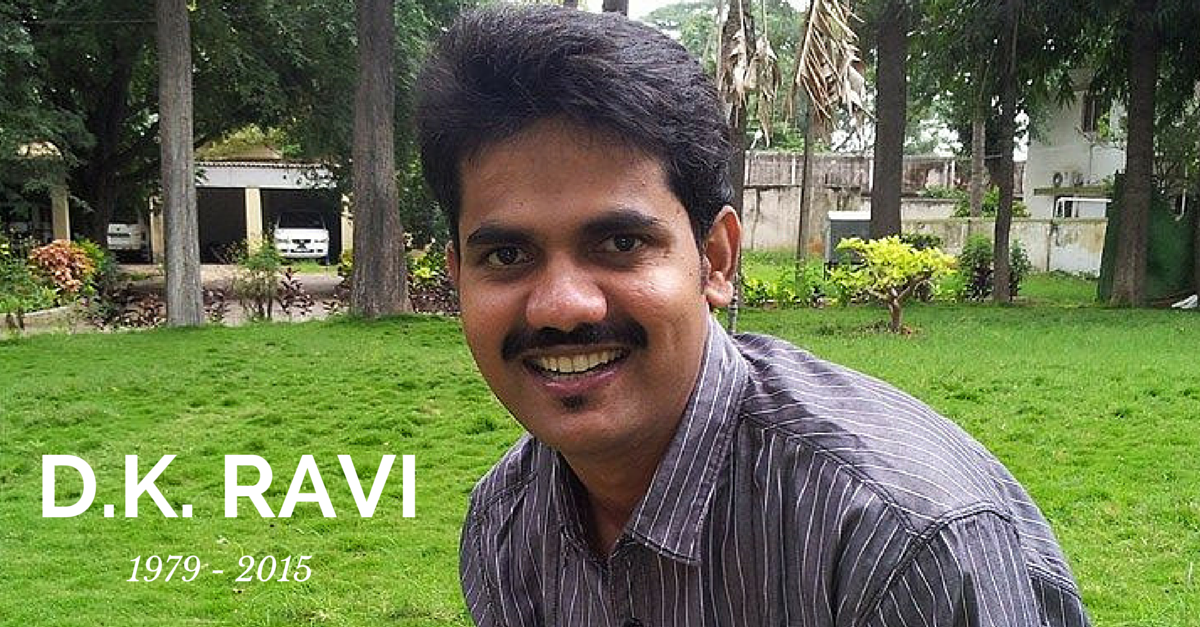 A very much hardworking IAS officer Mr. D K Ravi was one of the most efficient officers in the country has ever seen. He had taken so many steps to counter corruption in Kolar and Gulbarga district. His dedication and efforts had brought down the sand and land mafia in both the districts. After his successful tenures in those districts, he was posted in Bengaluru. There his approach exposed big fishes like the Mantri, Prestige, Raheja, RMZ, and most importantly Embassy groups, where significant stake of the then Home Minister K J George had. After his daring activities, he allegedly received threat calls from the mafia and defaulters. And finally, on 16th March 2015 (on Monday), he was found hanging at his residence. The Karnataka police declared it as a suicide and even slandered his personal life by suggesting that he had an affair with his ex-classmate. The case was not handed over to the CBI till it was inevitable, even after many severe demands by the public.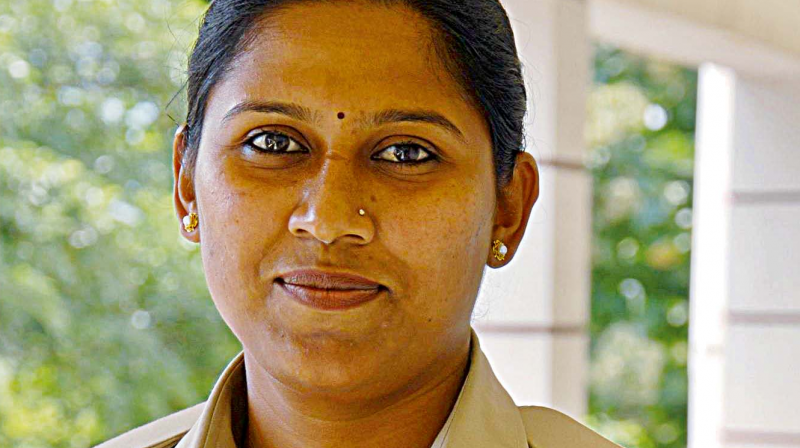 The case of another women IPS officer Anupama Shenoy, the DSP of Kudilgi subdivision of Ballari district was also at the center of controversy. She was very famous for her honesty and incorruptible approach, she was on her way to glory when she committed a huge crime (as per the state government). Is she took a bribe? No. then what? Actually, she committed a huge crime by putting a minister on hold during a call. For this heinous crime, Anupam was transferred to a remote area, and she was also given plenty of mental torture, and finally, she resigned from her post when she could not take it anymore. What was her fault? No can answer. Did she put a minister on hold? Never anyone has seen an arrogant minister in State government like him.
This is not the end. Another case of an honest police officer late Dy. SP Ganapathy who was harassed by a minister. After that, he committed suicide. Even after his suicide, the government was shameless enough to defend George (who harassed Ganapathy. And you will be surprised after knowing that the Home Minister G Parameshwara actually questioned the character of Ganapathy's wife for this case.
Celebrating Tippu Jayanti was also another failure of Karnataka government. Now please don't get me wrong. We don't know much about Tippu Sultan whether Tippu was a tyrant or a benevolent ruler. CM Siddaramaiah just wanted to appease the Muslims in his state while knowing that it's going to be a controversy. The CM actually wanted the opposition to create a controversy so that he can project them as anti-Muslims. If he really wanted to make people happy, he would have celebrated Dr. Kalam's birthday or other Muslims who have achieved much success.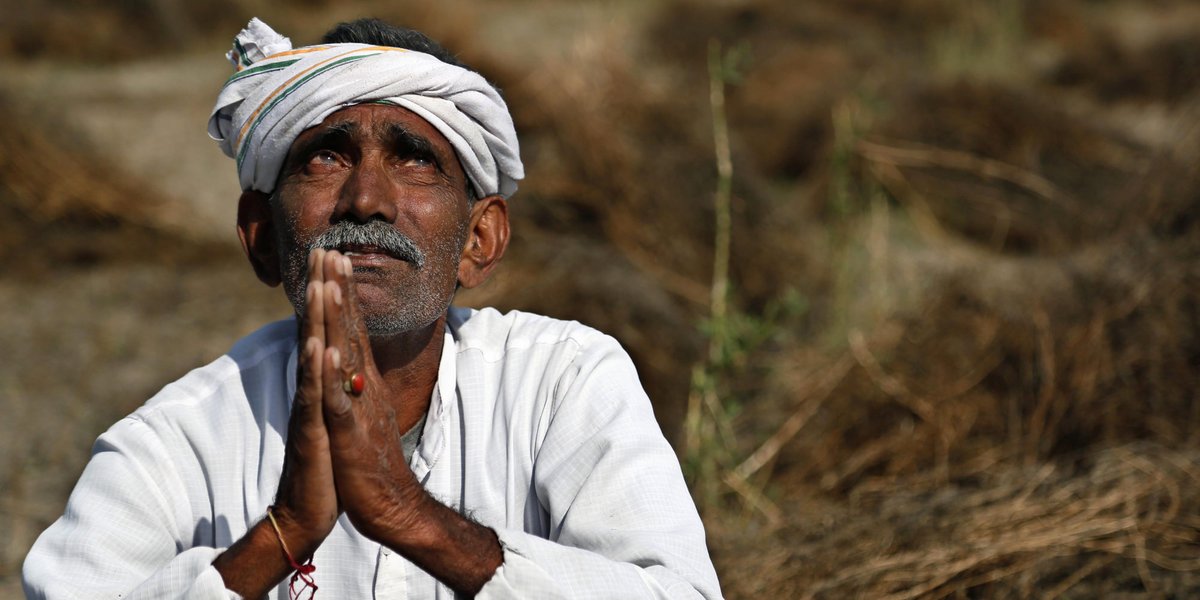 In the last 5 years in Karnataka, total 3515 farmers have ended their lives, but who cares. There can be many reasons for their death, but, in our country, the death of a farmer is a big tragedy and if the government cannot stop that, it's really a serious and big issue. Karnataka government was also a failure in this case.
All his activities actually proved that he is not competent on any subject. People are not happy with his investment process. Instead of improving the city's road conditions, the government has invested on canteens in every ward. He has made people angry by providing Shaadi Bhagya, laptop bhagya, free BMTC passes for SC and ST students and most importantly Indira Canteens.
The conditions of the connecting roads between Hyderabad and Karnataka are also in the worst condition. There is no proper road for last 60 years. However, when the JD(S)-BJP coalition was in power, roads were constructed under the leadership of HDK and this was continued by Bharatiya Janata Party (BJP) government too. But after that, it has been discontinued by the current Siddaramaiah government.  You can actually see a few roads where the road is excellent up to a particular point after that no work has progressed. It has literally come to a standstill. According to the local public, the road construction work was going on till the previous govt. was in power, after formation of new govt. construction work has been stopped permanently.
The interesting Facts:
Now let's have a look at the CM's own personal gaffes. According to him, November 1st is World Labour Day. Face-palm! Actually, this is the Rajyotsava Day of Karnataka. This day is one of the most important days in Karnataka where all public celebrate the day they finally won after years of struggle. To forget this day and call it World Labour Day is literally disappointing and embarrassing.
And very often you find the CM sleeping frequently in the assembly, public events, and award ceremonies. His party workers say that he might be working very hard continuously that's why he is usually tired and ends up falling asleep at those events. Actually, they want to give him a benefit of doubt. But really he is doing hard work? Then why that hard work is not being seen. All we can see that CM is sleeping in public. Frankly, it is disappointing and embarrassing for Kannada people.
Another interesting thing is that– because of his high ego, he even often skipped numerous meetings between State Chief Minister and Prime Minister. When Prime Minister invited him to go to China, he didn't go. Prime Minister clinched a deal which made Karnataka and Sichuan sister provinces. Here also we can give him benefit of doubt. Again let us say that he is very much busy with the activities in his state, so the CM doesn't get time for all these.
Conclusion:
We should not call all these things a complete failure because; Congress strengthened most of its vote bank by all type of appeasement. And the opposition also did not protest many of the schemes, afraid of losing votes, and completely failed to make an impact on public's heart. The opposition had to make a big issue regarding those farmers' death but they failed to do anything. Hence even we consider these areas failure, still, there is a chance of winning the next election by Siddaramaiah this year in March 2018. It will take a lot more time to describe everything and Thenewstown should apologize to the reader who wanted a neutral answer.