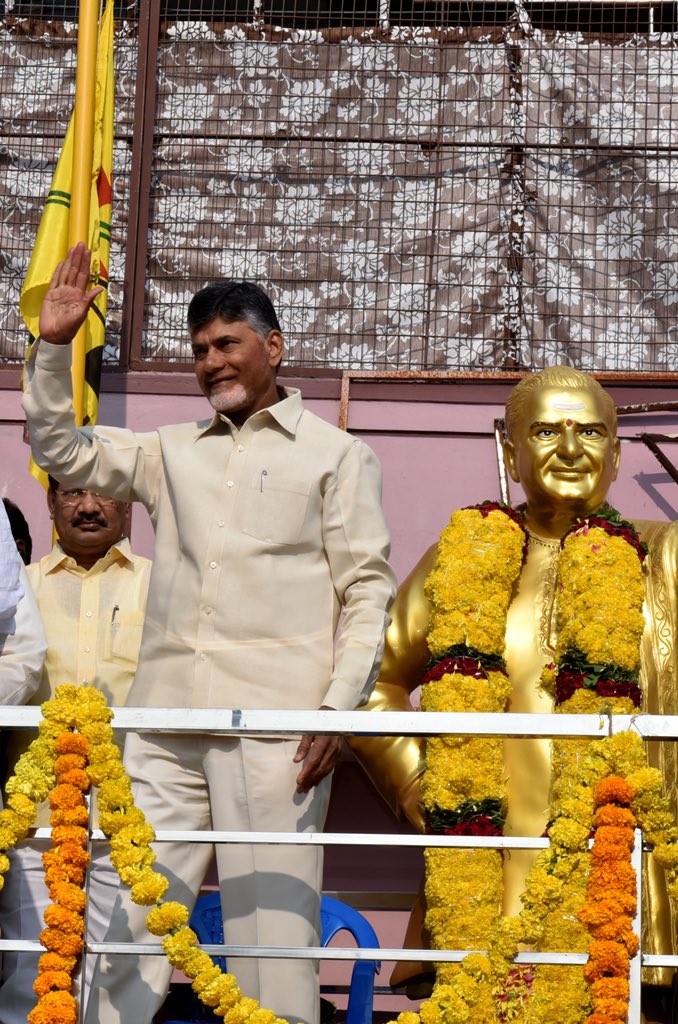 Yesterday Union Finance Minister Mr. Arun Jaitley said that he has given a special status to Andra Pradesh but he will not be able to fulfill all the demand of Chandrababu Naidu. He cannot give all the fund he has because the security in India is his central responsibility. In line with that comment by Mr. Jaiitley, the two BJP ministers in the Naidu government, Mr. Srinivasa Rao and Mr. T Manikyala Rao, have resigned today.
They are saying that they will meet Prime Minister Modi to hand over their resignation. The Bharatiya Janata Party's 2 ministers in the Andhra state cabinet of Andhra Pradesh have already quit. Chandrababu Naidu last night announced his final decision to pull out his TDP -Telugu Desam Party's ministers from the central government. He had announced his decision just after few hours of ruled out special status for AP by Finance Minister Arun Jaitley. The lawmaker of Telugu Desam Party (TDP), Mr. Ravindra Babu told that the next "logical step" is to exit the NDA government led by Bharatiya Janata Party. But  Mr. Naidu has said that his final decision can change and he will plan further based on the Centre's reaction to his decision
These 2 TDP ministers in the central government are Mr. Ashok Gajapathi Raju and Mr. Y S Chowdary. Ashok Gajapati is the Civil Aviation Minister and Mr. Chowdary is the minister of State for Science and Technology YS Chowdary. The resignation letters of those ministers are expected to articulate the TDP's resentment.
Today in the assembly Mr. Chandrababu Naidu said that his ministers in the central cabinet and BJP ministers in their cabinet have resigned. According to him, this is the painful decision by his party to withdraw their ministers from the Centre in the interest of his state Andhra Pradesh. He said that he has no other option. Telugu Disham Party (TDP) had joined the NDA government just ahead of the 2014 national elections.
Chandrababu Naidu also mentioned that he went to Delhi more than 25 times and met Prime Minister and requested him to fulfill their demand but the PM has not taken care of their demands. According to him, "When the purpose of joining the Union Cabinet has not been served, then there is no point in continuing with them". He also added that his sole agenda is to safeguard the interest of his own state.
He also said that he tried a lot to speak to Prime Minister Narendra Modi over the phone for curtsey to inform him about the decision to pull out of his government.
Mr. Naidu said Finance Minister Mr. Jaitley's words were "hurtful and insulting," as he told that he has not sufficient fund to give Andhara Pradesh. according to him, Jaitley suggested that the TDP was "asking for money at the expense of the budget for our country's Defense sector.