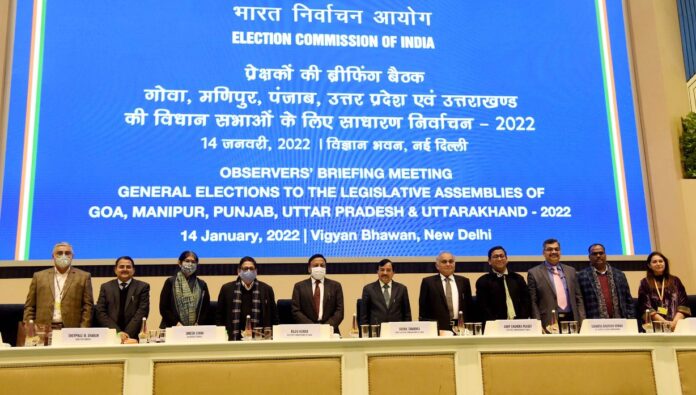 In view of the Covid 19 outbreak, the Election Commission has decided to maintain the ban on open campaigning in public places like public rallies, marches, bike-bicycle processions for seven more days in five polling states till January 22. However, keeping in mind the campaign for the first round of voting, the four-walled auditorium can be used for political campaigning in the presence of a maximum of 300 people or by seating people in half the seats of the auditorium.
Otherwise, a meeting can be held in a closed area in accordance with the instructions of the Disaster Management Office of the concerned state. The commission will meet again on January 22 to discuss the situation in the country. At that time, after reviewing the situation in the country, a decision will be taken to give permission in a public meeting.
Despite repeated instructions from the commission to stop Corona, allegations have surfaced that a meeting of leaders of other parties in the Samajwadi Party was so crowded yesterday that no rules were followed. The Lucknow administration has also lodged a complaint against them for violating the Covid guidelines.