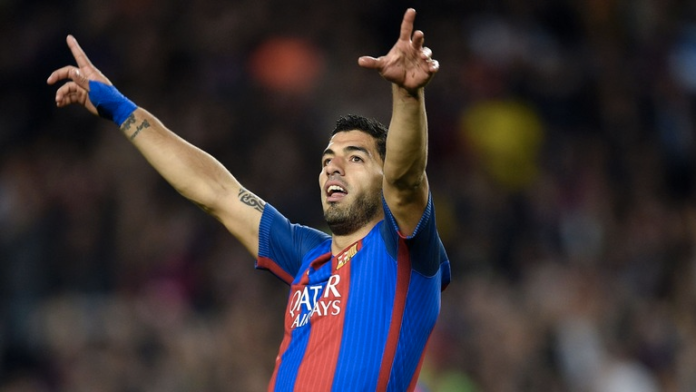 Although there's no doubting the quality of the Barcelona side they're currently going through a somewhat unpredictable and uncharacteristic run of form. Although they've won 7 of their last 10 games there's been some games where it has been very easy to question certain players and performances in particular areas of the field. Two games in their last 10 stand out, their 4-0 loss to PSG in the Champions League and more recently their 2-1 loss to Deportivo La Coruna.
Against PSG in the first leg just about everything that could go wrong did. Messi, Suarez, and Neymar were absolutely nowhere to be seen as the PSG defense and deep lying midfielders kept them very quiet. Meanwhile, at the other end of the field, Draxler and Di Maria were able to cause the Barca defense all sorts of problems which resulted in their 4-0 annihilation. The following game, however, we saw a completely different Barcelona side who somehow came back to win the tie in that historic 6-1 win. Although an incredible game this, in my opinion, highlights all of the issues within the current side. Inconsistency and a defense that is below the standard that we expect from Barca.
This was again highlighted in their game last week against Deportivo, a side struggling to remain in the league and so you'd expect a routine Barcelona victory. But no, Messi, Neymar, nd Suarez weren't allowed to run riot as many would have expected them to and the defence was simply not good enough. Before you even look at the specific, individual errors the stats highlight a defensive issue. Barcelona had 16 shots in the game, 5 of which were on target. By Barcelona's standards a poor rate of shots to shots on target which highlights how much the attack struggled. For Deportivo they must have thought it was Christmas with the sheer number of shots they were allowed to have. 14 shots and 9 on target for any team is a decent statistic against the Catalan giants. But it shows that the defence is allowing their opponents far too many opportunities to get chances. Deportivo blocked twice as many shots as Barca which in my opinion at least shows which was the hungrier team.
This worrying theme for Barcelona continued against Valencia although they did run out 4-2 winners. Their last two meetings have been fairly close games but to put this in perspective only a year ago, 3rd February 2016 Barcelona beat Valencia 7-0. Valencia very much started the game on the front foot. Many sides will travel to the Camp Nou and almost expect a beating, especially a side in a similar position to Valencia but no this time around it was the home side who appeared to be finding the game difficult early on. They in fact took the lead through Mangala in the 29th minute, however this was soon cancelled out by Luis Suarez in the 35th.
Unfortunately the game was completely changed in the 44th minute when defender Mangala was sent off, meaning that something would have to go awfully wrong for Barca to not run out victorious. Messi then finished off the following penalty. But despite the odds their own loanee scored against them, Munir El Haddadi finished from close range to tie the match at 2. In the second half the extra man advantage showed as goals from Messi and Andre Gomes.
Barcelona won't care too much about the performance given that they got the 3 points but if they play like that against some of La Liga's bigger sides they could very easily find themselves on the end of another bad result like in Paris.