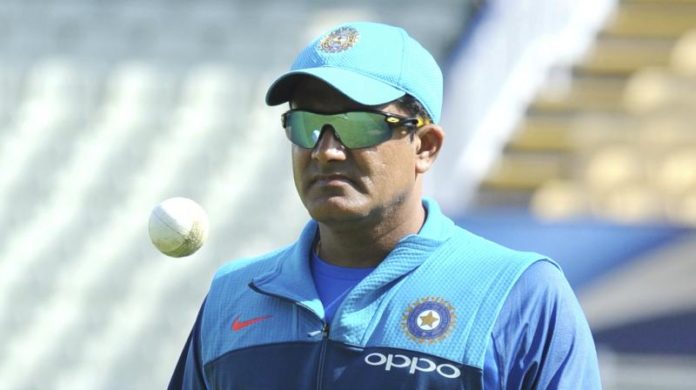 Team India will have a new coach before the Sri Lanka tour which is expected to occur in next month. Today the Board of Control for Cricket in India (BCCI) said it while conceding that it failed to resolve the differences between Anil Kumble and Captain Virat Kohli.
The President of BCCI Mr. C K Khanna said, "India will get their new head coach before the tour to Sri Lanka next month. The assignment of the new head coach will be till the next World Cup of 2019 in England". Another senior BCCI official, Mr. Rajeev Shukla, said that all efforts were made to sort out the issues between the captain and the coach.
Mr. Shukla said, "BCCI board has tried its best to resolve the issue. The CEO and the acting secretary have discussed the matter with Anil Kumble and Virat Kohli in great detail, the board consulted with Vinod Rai, the chairman of the COA".
Yesterday Anil Kumble stepped down from his position after a widely-speculated feud with Captain of team India, Virat Kohli, marking a bitter end to a highly successful tenure. A senior member of the cricket board said, "The Board of Control for Cricket in India (BCCI) confirms that Mr. Kumble has withdrawn his services as the post of the Head Coach for the Indian Men's team". He also added, "The Cricket Advisory Committee (CAC) had endorsed an extension to Kumble's tenure as Head Coach but Anil Kumble has decided not to continue as the coach".
Anil Kumble's decision comes in just 2 days after Team India's embarrassing loss against Pakistan in the Champions Trophy 2017 final in England. His one-year contract has been expired at the end of the CT 2017 but he was given the option to travel with the team to the West Indies for the limited overs series beginning on next Friday. However, he decided to stay back in London for the ICC 'Annual Conference' as he is the Cricket Committee chairman but the team India boarded the flight to Barbados.
The Captain Virat Kohli had met the BCCI along with Anil Kumble in England before leaving for the West Indies limited over series today. The meeting took place after the high-profile Advisory Committee communicated to the BCCI board that it had failed resolves the differences between the Coach Kumble and Captain Kohli.
Mr. Shukla said, "The Board of Control for Cricket in India (BCCI) wishes Anil Kumble best for the future. Meanwhile, the board has decided to search further for the coach. Before the tour in Sri Lanka, the Indian coach will be appointed and it will be the best coach of the country". When he was asked whether Kohli was the only one who objected to Anil Kumble as a coach, Shukla said: "All these are speculations. Sometimes there are differences of opinion and the cricket board tried its best to resolve the total issue but sometimes it doesn't work".