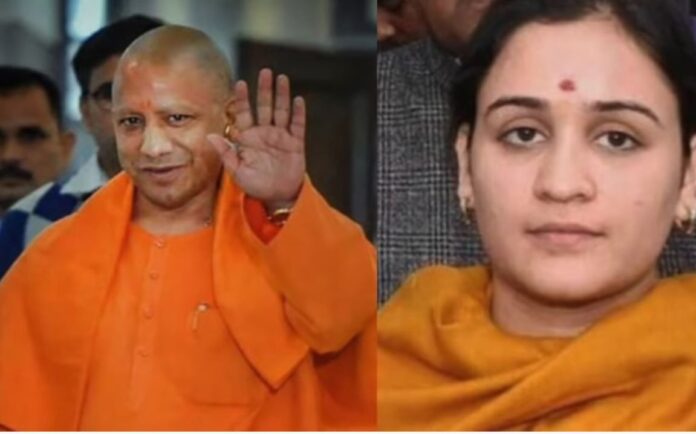 Aparna Yadav, daughter-in-law of supporter Mulayam Singh Yadav, can join the Gerua camp. According to sources, Aparna will soon leave the Samajwadi Party and join the BJP.
Aparna Yadav is the wife of Pratik Yadav, the youngest son of Samajwadi Party mentor and former Chief Minister of Uttar Pradesh Mulayam Singh Yadav. Aparna has always been a source of unease for the party's current national president and former Uttar Pradesh chief minister Akhilesh Yadav. Despite being a family member, she has no confidence in Akhilesh's leadership.
Aparna was seen rebelling within the party even before the 2016 assembly elections. At the end of the service, however, Mulayam kept her in the team after explaining. She also contested the 2016 assembly elections on the Samajwadi Party ticket. But could not win. Aparna Yadav had to be defeated by BJP leader Rita Bahuguna Joshi.
Aparna started a revolt within the Tuktak Samajwadi Party after the defeat in the assembly. She supported the BJP's position by going the opposite way of the party's position on issues like NRC, Ram Mandir. She has been heard publicly praising Prime Minister Narendra Modi and Chief Minister Yogi Adityanath more than once. Aparna also donated Rs 11 lakh from her own pocket for the Ram Temple.