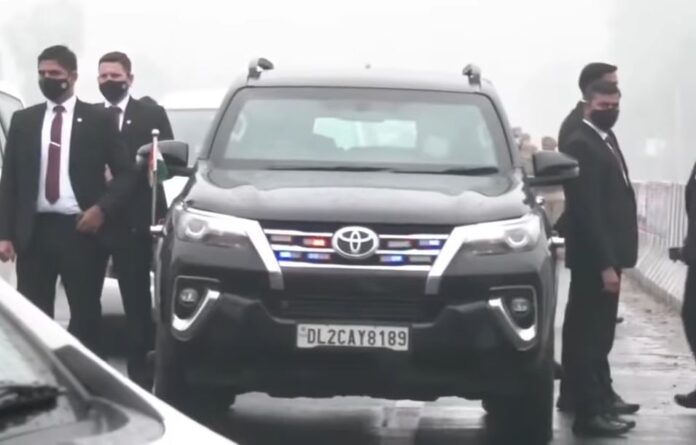 The Supreme Court has constituted a four-member inquiry committee into the incident in which the PM's convoy got stuck in Punjab. The committee will be headed by a retired Supreme Court judge. The other three members of the panel are the Director-General of Police, Chandigarh, the IG of the National Investigation Agency (NIA), and the Registrar General of the High Court.
A bench headed by the Chief Justice of the Supreme Court passed the verdict on Monday. At the same time, the Supreme Court has asked to close all the investigations that had already started in the wake of the Prime Minister's security crisis in Punjab.
On the way to a public meeting in Punjab last Wednesday, Modi's convoy got stuck on a flyover for about 15-20 minutes due to farmers' protest. The BJP-Congress war of words has already erupted over the incident. On the one hand, the Home Ministry has clearly mentioned the incident as negligence of the Punjab government. On the other hand, the statement of the Punjab Congress government is due to the spontaneous peasant movement.
The state government was supposed to see to it that there were no obstacles in the way of the Prime Minister's journey. They did not fulfill that responsibility. It is the complete negligence of the state government. However, the Punjab government is still trying to save the responsible government workers.