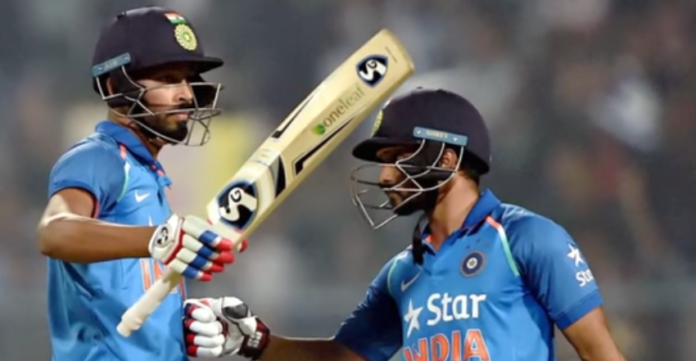 The BCCI board today announced that the squad for the eight-team event starting from 1st June in England will be picked on Monday. The Indian cricket team will participate in the Champions trophy (CT) next month after the BCCI gave clearance to the move in a special general meeting on Sunday. The BCCI's revenue model, the Indian cricket board was not too happy and was contemplating pulling out from the mega event and thus the meeting to make a united decision on the same.
The ICC welcomed the decision of BCCI for the confirmation of the participation of Indian cricket team in CT. According to ICC, the billions of cricket fans all over the world just want to see good cricket. And now all they can enjoy the game in England from June 1. The SGM completely told the Committee Of Administrator (COA) instruction of sending the team and not sharing any notice to the global bench, which has nearly halved the revenue share of BCCI and cut down on its executive powers by revamping the 'Big Three' administrative structure.
After the meeting, IPL governing council member Rajeev Shukla told that the outcome of the meeting has been positive. The Indian team will participate in the Champions Trophy. There is no pulling out. Tomorrow the squad will be sent to the ICC. Amitabh Choudhary, the honorary secretary, has been authorized to renegotiate with ICC body as far as the financial model is concerned.
Today, 7th May former BCCI chief N Srinivasan attending the Special General Meeting (SGM) in the Capital through Skype from London, raised eyebrows on whether it was another violation of the Supreme Court (SC) order. But a senior BCCI official made it clear that the Supreme Court had never barred him from attending the meeting. He said, "Earlier the SC had said that he cannot represent BCCI in the ICC body, but he was never barred from attending the Meeting".
Earlier, the COA appointed by the Supreme Court had asked the BCCI board against taking a strong stand as that will hamper future relation between the ICC and the BCCI.
In the SGM meeting, the Committee Of Administrator (COA) made it clear to the state associations that it will be forced to move the SC if the members took any decision which was against the interest of Indian cricket. Mr. Amitabh Choudhary said that BCCI has full power and it reserves all legal options against the ICC. Playing in the champions Trophy (CT) does not mean that BCCI agrees with the ICC revenue and governance model. Revenue share is the single issue; governance structure is also an issue, according to Mr. Choudhary. He also said that the team selection has been delayed but coach Anil Kumble and other support stuff's contract will be renewed after Champions Trophy and will be discussed very soon.